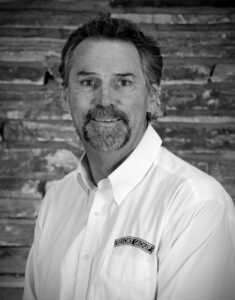 Tom was a resident of Steamboat Springs for 25 years and moved there, along with his wife Mary, to raise their two girls, Natalie and Emma, in a small mountain community. Tom started out as the Director of Property Management in charge of four owners associations, at what was then, Big Country Resorts. During his tenure at Big Country, Tom held the positions of Association Manager, Long-term Rental Manager and Director of Owner Services, overseeing all aspects of the nightly rental properties. When Resort Group purchased Big Country in 2000, Tom was promoted to the position of V.P. of Operations of Big Country, which eventually became known as Steamboat Association Management, which now manages 106 associations. In January 2007 he was promoted to his current position as Vice President of Resort Group.
He really enjoyed the genuine friendliness of the residents of Steamboat Springs and all that the area had to offer in the way of recreational opportunities. Tom enjoys all aspects of the outdoor life in Colorado including; mountaineering, snowboarding, skiing, fishing, biking, mountain climbing and backpacking.
Tom was very involved in community leadership and volunteerism while in Steamboat. He was the President of Main Street Steamboat, a nationally recognized organization, of which he served 6 years, and served two terms as Secretary of the Steamboat II Metropolitan District Water Board. Tom has also been very involved in both of his own Community Associations, which he has served as President and as the Secretary.
In September of 2014, Tom and his wife moved to Salida to be closer to Mary's elderly parents, now 93 and 88 years of age.  He still works part time for Resort Group of Steamboat Springs and has also launched his own property management company; ArkValley Property Management in Salida.  This company offers services to second home owners, HOA consultation and property maintenance.  He has always envisioned living in the Arkansas Valley since the day he hitchhiked through the area in 1975.  It only took 39 years, but he made it.