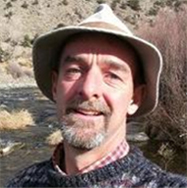 As its principal, Murray Bain's expertise comes from more than 20 years in the Colorado high alpine environment conducting homeowner association management, property rental management, home care services, and related consulting services and reserve analyses.
During this time he has supported many individual home owners and association boards, as well as relevant professionals, including developers, contractors, attorneys, accountants and property managers.
Murray's qualifications include certification as a Professional Community Association Manager (PCAM), the highest designation awarded by the national Community Association Institute (CAI), has been licensed with the Colorado Real Estate Commission as a Broker since 1992, and has been a trained mediator since 2011. Murray also formed and currently chairs the Mountain Education Committee, a charter of the Rocky Mountain Division of CAI, dedicated to bringing education and information resources to Associations in the mountain and western slope regions.
Although Murray is not an accountant, nor an attorney, he possesses significant knowledge of HOA administration, governance and financial operations, with an ability to apply this knowledge to foster conformance in a more practical environment.
Nevertheless, it is still a fiduciary responsibility of the board, the developer, or the management, to elicit the expertise of the legal and accounting professions, in particular those engaged in the appropriate homeowner association or real estate activities.