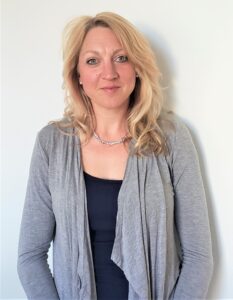 Leanne has 18 years property management experience and 9 years specific to HOA's. She has her CMCA, CAM license, AMS and is working on her real estate license. Having worked at Copper Mountain and ACCU as a Community Manager, Leanne then stepped into the General Manager role at Wildernest Property Management for 5 years before purchasing Summit HOA Services from Murray Bain.
Being originally from Wales, UK, Leanne has lived in Summit since 2009 with her husband and their dog, Bailey. Leanne is active member of the community volunteering on the Silverthorne SPORT committee, with High Country Conservation and with the CAI Education Committee.
In her spare time Leanne enjoys all the activities on the doorstep; flying fishing, rafting, golfing and mountain biking in the summer and skiing, snowboarding and spending time in the backcountry in the winter. She has been a qualified yoga instructor for 3 years and teaches at several studios in Summit.
Leanne Shaw
President CAM, CMCA, AMS
Leanne@SummitHOAServices.com
970-485-4435 cell/text
P.O. Box 5045, Frisco CO 80443