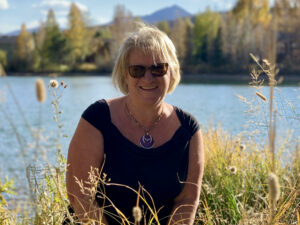 I enjoy the majestic outdoors hiking, backpacking, mountain biking, skiing, wildflower photography, or whatever else depending on the season! If you follow me on social sites or my blog you will see posts of Colorado from the awe-inspiring mountains, high alpine lakes, or the beautiful wildflowers. If you haven't noticed being connected to nature and the outdoors feeds my soul.
Part of my background that I brought to the team is in internet marketing, online business development, and business organization. Summit HOA hired me to assist with all the backend systems and overall organization of the workings of the company, manage and build websites, and team organization.
I have also completed the Community Manager Certification and continue to learn more every single day! I enjoy working with the board members and getting to know the owners of each community.
I manage all the properties we have in Summit County, working with the boards and contractors on projects, working with our maintenance team daily, meetings and meeting preparation and notices, managing this website, and all the websites for Chaffee and Summit County; along with all the legal documents required for annual disclosures and each HOA.